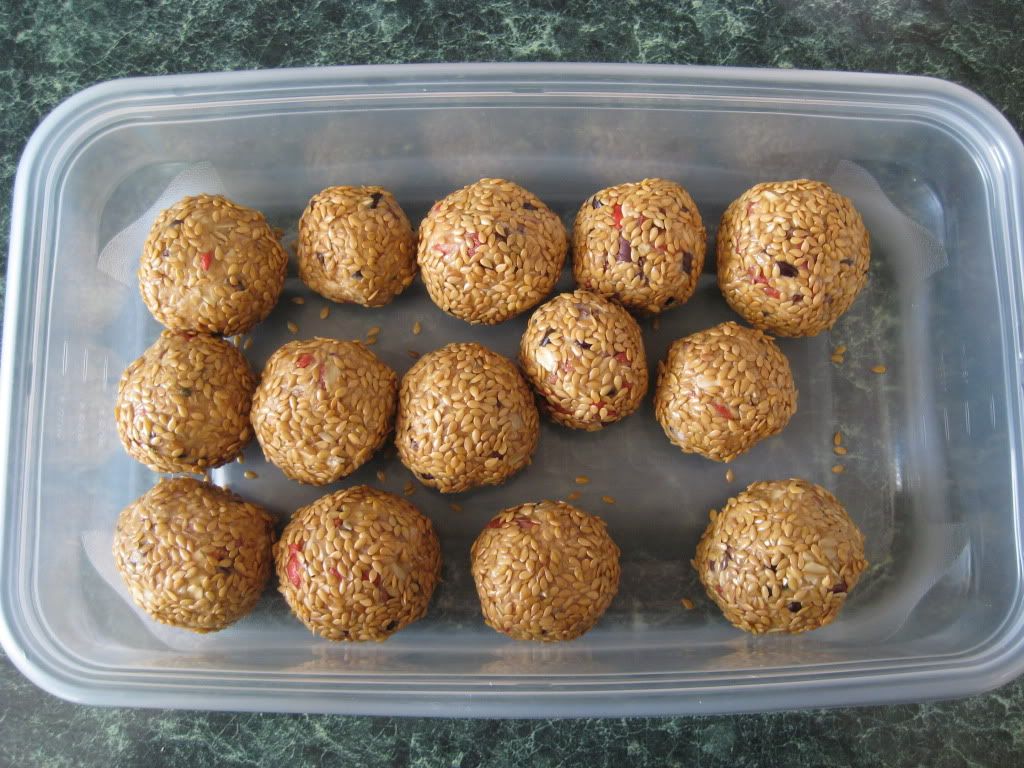 Need a healthy snack to hold you over for a while?  Want it to taste really good?  Well, here you go.  Super healthy peanut butter balls. A lot of us are looking for a small snack in the middle of the day that will keep us satisfied.  These puppies not only taste awesome, they are packed with fiber, protein, complex carbs, and anti-oxidants.  Eat em' up!
Total prep time: 25 minutes
Here's what you will need:
1/2 cup raw organic honey
1/2 cup organic peanut butter
2 tbsp. TVP (textured vegetable protein)
1 1/2 cups whole rolled oats
1/4 cup raw cacao (chocolate) nibs
1/2 cup goji berries (or your choice of dried fruit)
1/4 cup whole flax seeds
Ok, here's how easy this is.  Toast the oats on a cookie sheet at 350 degrees for 12 minutes. Then put all ingredients except for the flax seeds into a large mixing bowl and stir until fully blended.  Now roll into one inch balls and then roll those into the the flax seeds to coat them.  Thats it.  Makes about 15.  Enjoy.